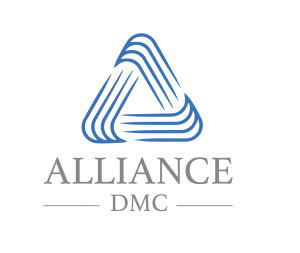 ALLIANCE DMC: We are a group of ex hoteliers and travel professionals with over 20 years of experience in tourism and hospitality, teamed up to create something different: a unique DMC with fresh ideas, beautifully designed tours, an excellent service Operating successfully in the medium-high end of the market, Alliance DMC has Won the trust of an exclusive and highly demanding customer base.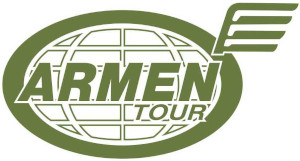 ARMENTOUR: The "Armen" office was founded by Armen Gyozalyan in 1992 and changed the name to Armentour 4 years later. It has become one of the most prestigious and trusted companies in Armenia for outgoing tourism and issue air ticketing. From 2001 the company started to operate as a receptive DMC in Armenia and Nagorno Karabagh and in 2003 it became a member of IATA. Since then, Armentour has remained the leading incoming tour operator in Armenia and throughout the Caucasus, participating in most international tourism fairs, receiving tourists from more than 20 countries, mainly from Europe, Japan, Canada, USA, China, South America and Australia. Always providing experienced guides, the best transport and the necessary assistance for groups as well as for FITs.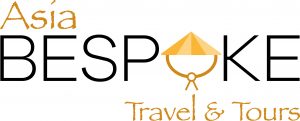 BESPOKE: Asia Bespoke is a DMC, based in the Philippines and currently considered one of the leading DMCs, specialists in personalized experiences in Southeast Asia. Serving the most demanding clients, who are looking for an experience travel, tailor-made and exclusive itineraries, in addition to a high quality service. Focused on tailor-made trips, groups and MICE, the Bespoke team are specialists in the region and have a high knowledge of the countries asian, in addition to many years of experience in other areas related to tourism. A specialist will be dedicated, in all countries where we have a representative, to all the needs and requirements of the trip. We currently have an expert in Thailand, Laos, Vietnam, Cambodia, Singapore, Malaysia, Philippines, Indonesia and Myanmar.
Crystal Concept : Crystal Concept, DMC based in Istanbul is part of the Dorak Group. Created to serve the Latin and Brazilian market, Crystal relies on the experience of more than 50 years of the Dorak Group, which stood out for the professionalism of its team, the quality and speed of services, the absolute reliability of the brand and the passion for excellence. Currently, with the support of all the companies that make up the Dorak Holding Group and partner companies, and with a dynamic team of more than 2,000 professionals, Crystal offers a wide range of services, ranging from standard regular programs with flights and locks from Brazil, to customized programs for groups or individual travelers with cultural tours, of specific interest to international business meetings and seminars, which allows us to meet the most diverse desires, from the most economical to the most luxurious and demanding, with hotels extremely well located and super professional guides who are used to serving the Latin market, in addition to its exclusive Brazilian staff to meet the needs of this passenger.
DUNAS: Located in the Egyptian capital – Cairo, Dunas Travel is a young company specializing in tailor-made and regular programs, as well as incentive trips. Known by several European companies, today Dunas Travel arrives in Brazil with a team specially dedicated to our market offering full support in Portuguese.
GEO TRAVEL: Geo Travel is a stable company with more than 12 years of experience and in progressive development. Our team consists of qualified consultants and managers with considerable work experience. The company Geo Travel is founded by professionals, people who have dedicated their lives to tourism. With extensive experience, Geo Travel manages trips to more than 45 countries in the world, carries out exclusive programs: training, exclusive participation in cultural and entertainment actions, organization of business trips and seminars for specialists from different fields, in addition to tailor-made programs and in groups.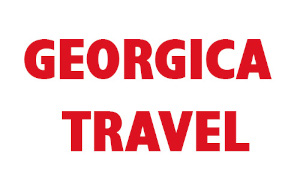 GEORGICA TRAVEL: GeorgiCa Travel Ltd was founded in 1998. At the time, we were one of the few travel companies in Georgia. A small team of experienced and hardworking staff has enabled GeorgiCa Travel to become one of the leading inbound tour operators in our country. We are committed to providing our customers with the highest quality services available in Georgia. GeorgiCa Travel has built its reputation by successfully producing specialist solutions for many years, creating unforgettable travel experiences for our customers. We have a long history of reliable partnerships with many travel agencies around the world. We have participated in several important international exhibitions in Europe, Asia and America. We are always committed to designing and operating tours that provide memories to last a lifetime and ensure that our travellers return home after their vacation full of inspiration.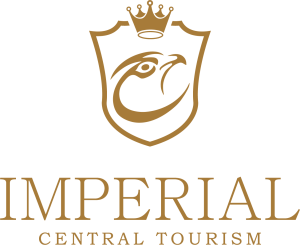 IMPERIAL CT: Imperial Central Turismo is a DMC specializing in tailor-made travel and luxury experiences, we share the same passion and fascination as our clients for the culture, history and heritage of the Middle East. Our mission is to provide authentic, culturally meaningful and socially responsible real-life experiences. Our goal with Imperial Central Tourism is to show how culture and heritage can change the very definition of luxury travel. We currently have an expert in Saudi Arabia, UAE, Oman and Qatar.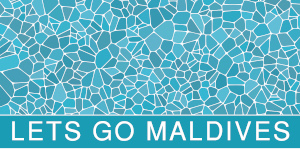 LET'S GO MALDIVES: DMC winner of several international awards, being considered the best online portal for the Maldives destination for 6 consecutives years. On it´s portal, there are more than 180 on-line resorts available for reservations and confirmations, along with all necessary services. Payments by credit card, EFEX system in Brazil or wiretransfer to Dubai bank.

UZ Travel: UZ Travel, local DMC established in Tashkent has acquired in recent years, including during the pandemic, important seals of quality and respect. It became a "Traveller Made" member, current Serandipians and conquered consolidated and highly demanding markets, such as Europe and now, it returns to Brazil much stronger and more clarified to be able to serve Brazilian travelers and their agents. Specialists in small groups and TailorMade trips, with guides in Spanish and Portuguese throughout most of the region